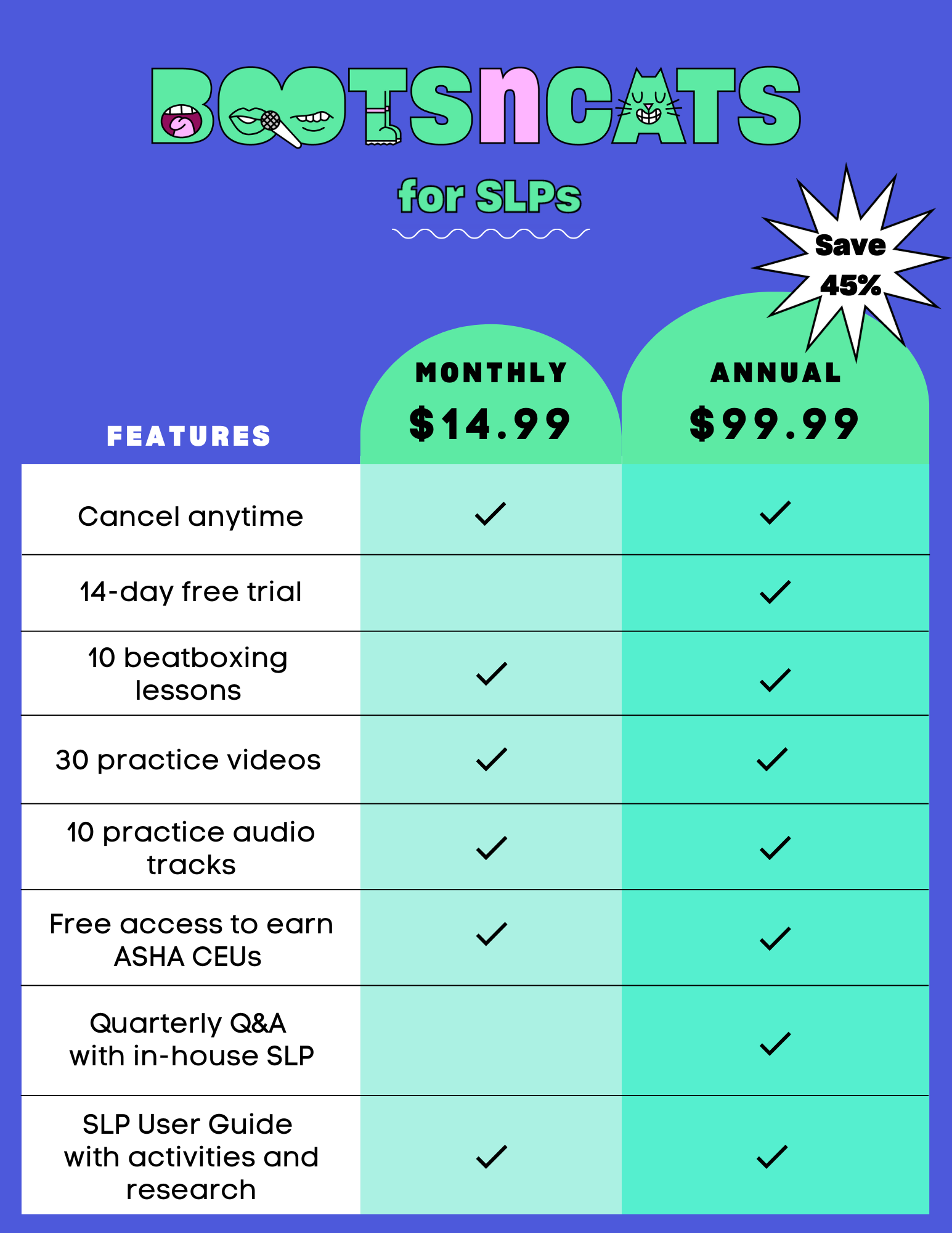 Choose the plan that's right for you!
BOOTS n CATS for SLPs is available as a monthly or annual subscription.
All course content, plus the chance to earn free ASHA CEUs, is included no matter which subscription you choose.
Are you a parent or caregiver of a child in speech therapy or an SLPa? We've got you covered! Click here to learn about our BOOTS n CATS for Home plans.





Take a peak at what's inside BOOTS n CATS
Our course begins with an SLP Guide that will get you beatboxing in your practice, no experience necessary. Your purchase will immediately unlock the complete course content, listed below.